The Scottdale Difference
Over 20 years experience in the industry

Licensees of the strongest

international

brands

5 Year Warranty, the best in the industry

Personalized service and customized orders

We stand behind our products

We service what we sell

Our products are durable and high quality

Quick Delivery: within 1 to 2 days

Our storage facility saves you the hassle of importing and storage fees
Simply put, we understand the bedding business inside and out.
We offer a complete range of mattress types from Serta and Simmons as well as our in-house pillow brand, Scottdale Pillows. With over 20 years experience in the industry, we have a proven track record supplying furniture stores and all registered members of the Bahamas Hotel Association with our products.
We are able to control the quality of our products from the very beginning of the process through to the end, the sale to our customers. We offer the best warranties in the industry and we service what we sell to ensure that our customers are 100% satisfied.
What's important to Scottdale?
With a strong entrepreneurial spirit, and the expertise of a mentor and family friend, Mr. Godet founded Scottdale Bedding in 1993. He is committed to aligning the company with the top international bedding brands to supply high quality products and the best customer service in the industry.
Cycling
Art
Food & Wine
Travel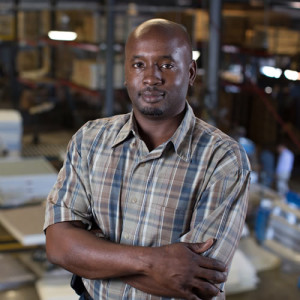 Deon Ferguson
Production Manager
Mr. Ferguson joined Scottdale Bedding from the company's inception in 1993. With a strong technical background and extensive experience in the bedding business, he has a natural talent for "hands on" and mechanical work. Mr. Ferguson oversees the entire production process and ensures it runs seamlessly.
Construction
Auto Mechanics
Carpentry
Boating
Joy John
Financial Controller
With a diverse background in financial positions across industries such as automobiles, medicine, and retail, Mr. John, joined Scottdale Bedding in 2006 as the Financial Controller. His credentials include a Masters in Finance, Post Graduate Diploma in Computer Applications, and he is currently studying for his Masters in Business Administrations.